The EuroCC project brings together the necessary expertise to set up a network of National Competence Centres (NCCs) in HPC across Europe with over 30 participating members and associated states, to provide a broad service portfolio tailored to the respective national needs of industry, academia and public administrations.
The goal is to support and strongly increase the national strengths of High Performance Computing (HPC) competences as well as High Performance Data Analytics (HPDA) and Artificial Intelligence (AI) capabilities and to close existing gaps, to increase usability of these technologies in the different states and thus provide a European excellence baseline.
Considering its ambitious goals, the EuroCC project is supported by the Coordination and Support Action (CSA) CASTIEL project in order to bridge the existing HPC skill gaps and to promote cooperation and the implementation of best practices across Europe.
The EuroCC project is funded 50 percent through H2020 (EuroHPC Joint Undertaking [JU]) and 50 percent through national funding programs within the partner countries.
Funding
EU-H2020, EuroHPC JU
Duration
01.09.2020 - 31.08.2022
Project Partners
HLRS, GCS, IICT, UNIVIE, SRCE, CaSToRC, IT4I, DTU, UTARTU, CSC, GRNET, KIFÜ, ICHEC, CINECA, LitGrid, RTU, SIGMA2, NORCE, SINTEF, CYFRONET, FCT, ICI, ARNES, BSC, UU, ETH Zurich, TUBITAK, UEDIN, TERATEC, SURFSARA, CENAERO, LUXINNOVATION, CCSAS, UKIM, UICE, UDG
Project Leader
High-Performance Computing Center Stuttgart (HLRS)

Project Website

EuroCC Access
www.eurocc-access.eu
Social Media
www.linkedin.com/company/eurocc
www.twitter.com/EuroCC_project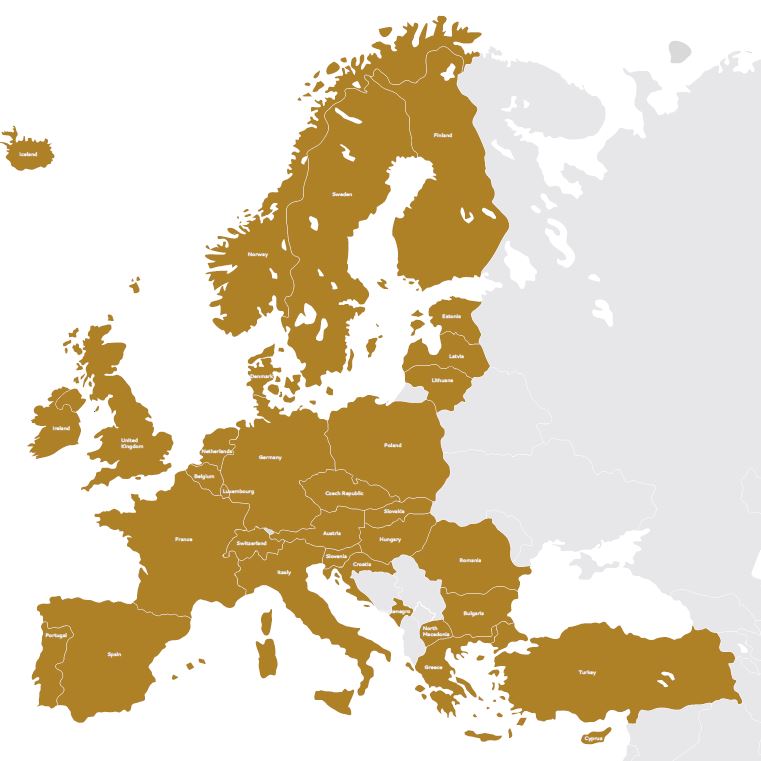 NCC Switzerland
Within the EuroCC project, ETH Zurich / CSCS is tasked with establishing a National Competence Centre (NCC) in the area of high-performance computing (HPC) in Switzerland, its respective country. The Swiss NCC coordinates activities in all HPC-related fields at the national level and serves as a contact point for customers from industry, science, (future) HPC experts, and the general public alike.
| | | |
| --- | --- | --- |
| EuroCC Tasks | Task Leader | Deputy |
| Management | Maxime Martinasso | Pablo Fernandez |
| Management - EU Project Support | Michèle Woodtli | Katarzyna Pawlikowska |
| Training and Skills Development | Matthias Kraushaar | Vasileios Karakasis |
| Technology Transfer/Business Development | Pablo Fernandez | Maxime Martinasso |
| Collaboration with Industry | Pablo Fernandez | Maxime Martinasso |
| Mapping of HPC/Big Data/AI Technical Competences | Mario Valle | Tim Robinson |
| Facilitation of Access to Systems, Scientific and Technical Expertise and Knowledge Pools | Maxime Martinasso | Mark Klein |
| Awareness Creation and Collaboration | Raluca Hodoroaba | Angela Schneebeli |
| | | |
| --- | --- | --- |
| ETH Zurich / CSCS Products | Product Champion | Deputy |
| Sarus | Alberto Madonna | Lucas Benedicic |
| FirecREST | Eirini Koutsaniti | Felipe Cruz |
| cscs2go | Pablo Fernandez | Maxime Martinasso |
Goal
NCC Switzerland's goal is the productization and dissemination of two software projects that are being developed at ETH Zurich / CSCS.
Sarus - Running Containers on HPC

Sarus is a software to run Linux containers on High Performance Computing environments. Its development has been driven by the specific requirements of HPC systems, while leveraging open standards and technologies to encourage vendor and community involvement.

Read more here.

FirecREST - a RESTful Services Gateway to HPC Resources

FirecREST platform, a RESTful Services Gateway to High-Performance Computing (HPC) resources, is a high-performance and reusable framework that integrates with existing HPC infrastructure, thus enabling the access to HPC resources to web-enabled services.

Read more here.
ETH Zurich / CSCS already provides the cscs2go service which enables customers to buy online HPC resources. In the context of NCC Switzerland, ETH Zurich / CSCS will target industry as primary user base. Fot this reason, cscs2go will evolve into a Marketplace for HPC with industry-friendly interfaces (Sarus and FirecREST) and resource isolation such as storage for confidential data (HPCCaaS).